I wanted to try something new with blogging. Instead of just talking about topics in youth literature, I want to talk about the books I'm reading. I love reading reviews of the books I read (after I finish them), so part of what I want to do is write mini-reviews for the books I've read in the past month.
Here's what I read in March.
Some of the Parts
by Hannah Barnaby
I actually didn't think I was going to like this book. I thought it was going to be too similar to Jessi Kirby's
Things We Know By Heart
. I was wrong.
Some of the Parts
was less about finding organ recipients and more about grieving, and it was beautifully written. I'm so glad I decided to give this book a chance; I almost didn't read it.
The Siren
by Kiera Cass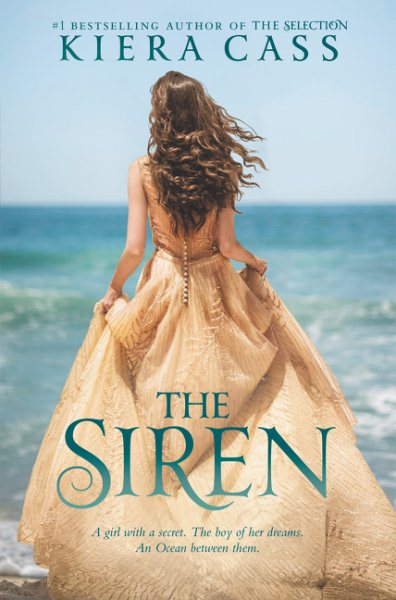 Confession: I didn't love
The Selection series
. I liked it well enough to read the first three books, but I haven't read the others. Because of that, I wasn't sure I was going to read
The Siren
, but I haven't read many books about sirens, and I love the ocean, and plus: THAT COVER. It's so pretty that I couldn't resist it. Needless to say, I adore this book. It is so much better than the books in
The Selection
series: the story is more interesting, the writing is fantastic, and basically everything about it was so good that I wish there was a sequel. Or a whole series. Anything that will let me stay in the world Cass created for a just a little while longer.
The Distance From Me to You
by Marina Gessner
When you're a couple chapters into a book and you say, "This is reading like a
packaged book
," and you turn out to be right, it's probably not a good sign. That's what happened when I started reading
The Distance From Me to You
, and I ended up not enjoying the book as much as I would have liked. I love the idea of it: a teen decides to hike the Appalachians on her own, which could lead to so much self-discovery and learning how to be self-sufficient. At the end of the day, this book was more of a romance than a coming-of-age story, and that's why I was disappointed in it.
The Love That Split the World
by Emily Henry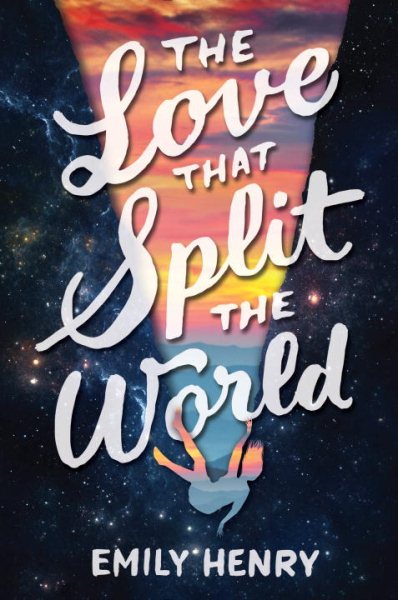 I had high hopes for this book. I love the cover, and a friend of mine liked the book. Unfortunately, the book didn't work for me, partly because of the instalove and partly because I just got bored about halfway through the book. I liked the idea of having Native American mythology in it, though, I enjoyed reading those myths, though there are
some people who feel like the author didn't represent the mythology well
. Overall, for me, this was an okay but not great read.
The Unexpected Everything
by Morgan Matson
I adore Morgan Matson. And I liked so much of this book. That being said, it is way too long for a contemporary novel. Halfway through the book, I said, "So, the story is over, then?" because it seemed like everything had been wrapped up nicely. I loved all the subplots of the book, but I felt like there was too much filler, which is why the book was too long and felt like it was over when I was only halfway through it. Overall, I liked the book, but it takes some patience to get through some of the less-interesting parts.
All the Answers
by Kate Messner
I've been trying to read more middle grade fiction, and I thought this book would be good for when I visit schools to talk about our summer reading program. While I liked the story well enough, I thought the book was flawed in how it dealt with Ava's anxiety disorder. I don't want to say too much about it, because of spoilers, but I think how other characters responded to Ava's anxiety disorder could have been handled better.
Next month, I'm supposed to read poetry, short stories, plays, and screenplays for the
reading challenge my sister and I are doing
. So far, I'm planning on reading
Buried Child
by Sam Shepard,
Our Town
by Thornton Wilder,
The Complete Stories and Poems of Edgar Allan Poe
, and
Black Hawk Down: The Shooting Script
by Ken Nolan, and I want to re-read
Flying at Night
by Ted Kooser. I have to admit, though, that I might sneak some YA and middle grade fiction into the mix, especially since I'm trying to read things that I can talk to kids about during my summer reading program outreaches.
Did you read anything you loved (or hated) this month? Tell us about it in the comments!