The Fault in Our Stars
was released in theaters yesterday, and I'm really excited about it. I doubt I'm the only one; two years ago, when John Green was in Albuquerque for the book release, I went to the event, figuring I'd hear a reading from the book, followed by a question-and-answer session and book signing. Instead, John Green read an excerpt, and he and his brothers played music and performed skits, followed by a book signing. I wasn't expecting the event to be what it was, but what really surprised me was how many people attended the event. Hundreds of teens were there, and they weren't just passively sitting in the seats watching. They were singing along with John and Hank, dancing the aisles, and taking pictures.
Now that the movie out, I've decided to re-read
The Fault in Our Stars
, and I'm loving it the second time around just as much as I loved it the first time. I've also decided to a do a library program celebrating the movie release, and in preparation, I've stumbled across a lot of amazing fan art. The fan art includes sketches of Hazel and Augustus, the book's two main characters, but much of the fan art is also based on quotes from the book--and this is a book that has a lot of great quotes. Here are some of my favorite quotes from the book, in fan art form. All images are from
The Fault in Our Stars Wikia
.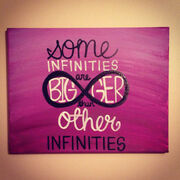 "Some infinities are bigger than other infinities."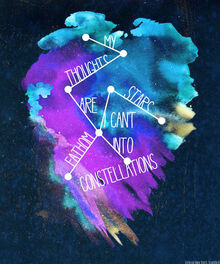 "My thoughts are stars I cannot fathom into constellations."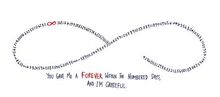 "You gave me a forever within the numbered days, and I'm grateful."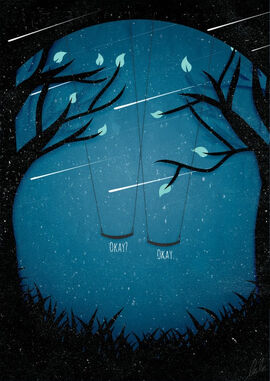 "Okay? Okay."